Riders love variable chargers because it allows them the flexibility they need to manage their battery health and charge how they see fit.
Variable chargers are chargers that have settings to:
Change the target voltage (% capacity)
Change the target current (speed)
These settings are usually available via knobs on one side of the charger, shown below.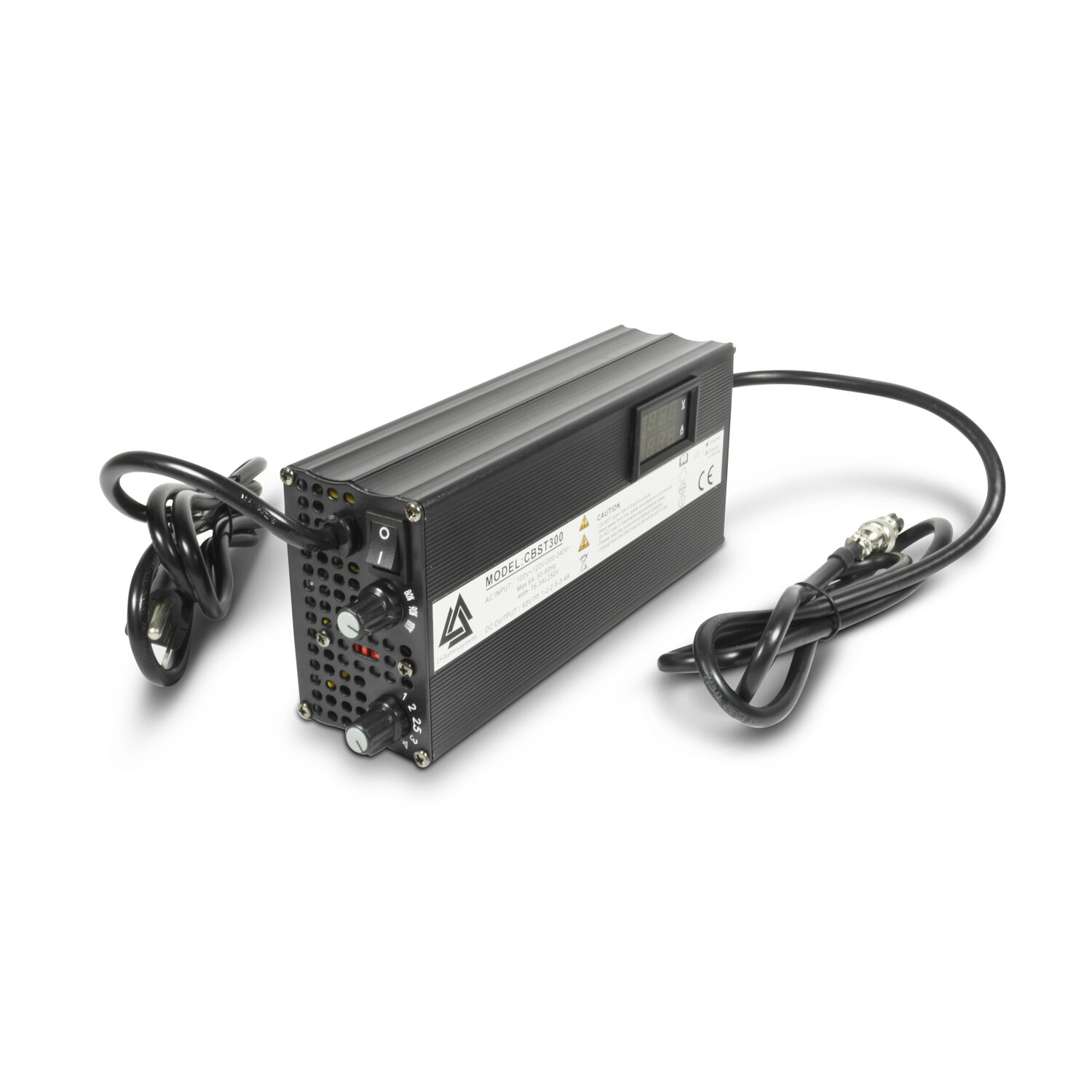 Target Voltage
The first knob is labeled "80%, 90%, 100%." The percentages correspond to the ratio of voltage the charger will stop charging at.
The benefit of this is battery health. We explained in other articles why you shouldn't store your battery at 100% charge, and this gives you the flexibility to charge at under 100% when you don't plan to immediately ride your board. There is no harm in leaving a battery plugged into a variable charger set to 80% or 90% overnight, but charging up to 100% (as all other chargers do inherently) can cause faster deterioration over the long-term if it's not discharged relatively soon after it finishes charging.
Target Current
The second knob is labeled "1, 2, 2.5, 3, 4." These numbers correspond with the current the charger will allow the battery to pull, in amps. Essentially this will allow you to choose whether you want normal charging, fast charging, or even slow charging.
There are multiple benefits in this: Battery health and time between charges, depending on what you want at the time of charging. Fast charging all the time isn't good for your battery, so this gives you the benefit of using one charger to charge at a more normal rate when time isn't important. And when time is really not a factor, like when you're getting ready to store your board, you can lower the current as low as you want for the least deterioration on your pack. This is a great investment for battery health.
Sometimes, though, fast charging is important. All you'll need to do is turn up the current knob and you'll be charging as a safe, but faster rate than any stock charger!